European Workshop on Usable Security
July 18 2016 in Darmstadt, Germany
Program
The current program can be found
here
, see the column EuroUSEC 2016. All talks will take place in the room Germanium 3.03. The proceedings can be found
here.
08:00-08:30
Breakfast & coffe
08:30-08:45
Welcome notes
08:45-09:30
Keynote: Insider threats and the grey zone of organisational defences: designing an effective security organisation
Denis Fischbacher-Smith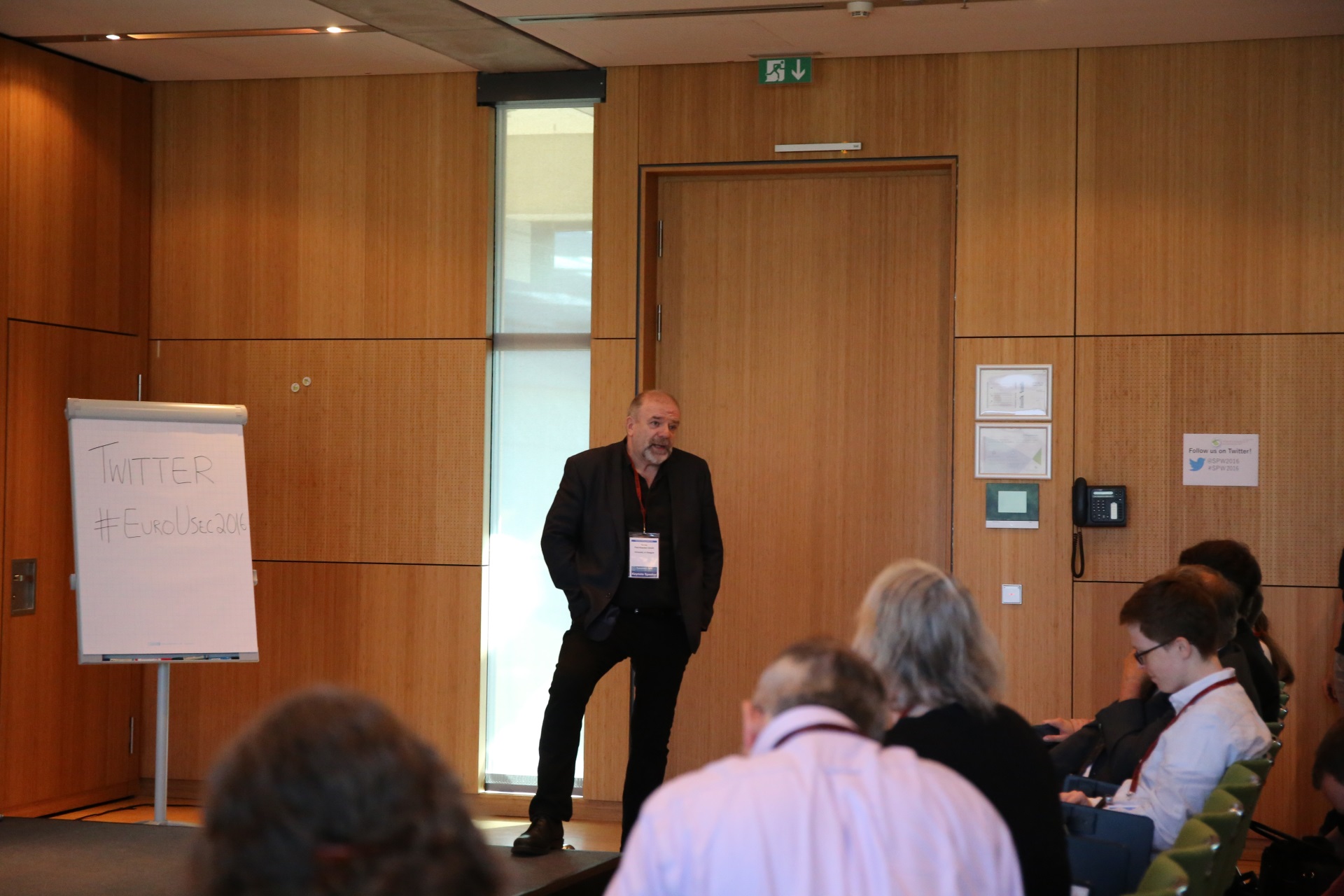 09:30-10:00
Stealing PINs via Mobile Sensors: Actual Risk versus User Perception
Maryam Mehrnezhad, Ehsan Toreini, Siamak Shahandashti and Feng Hao
Presentation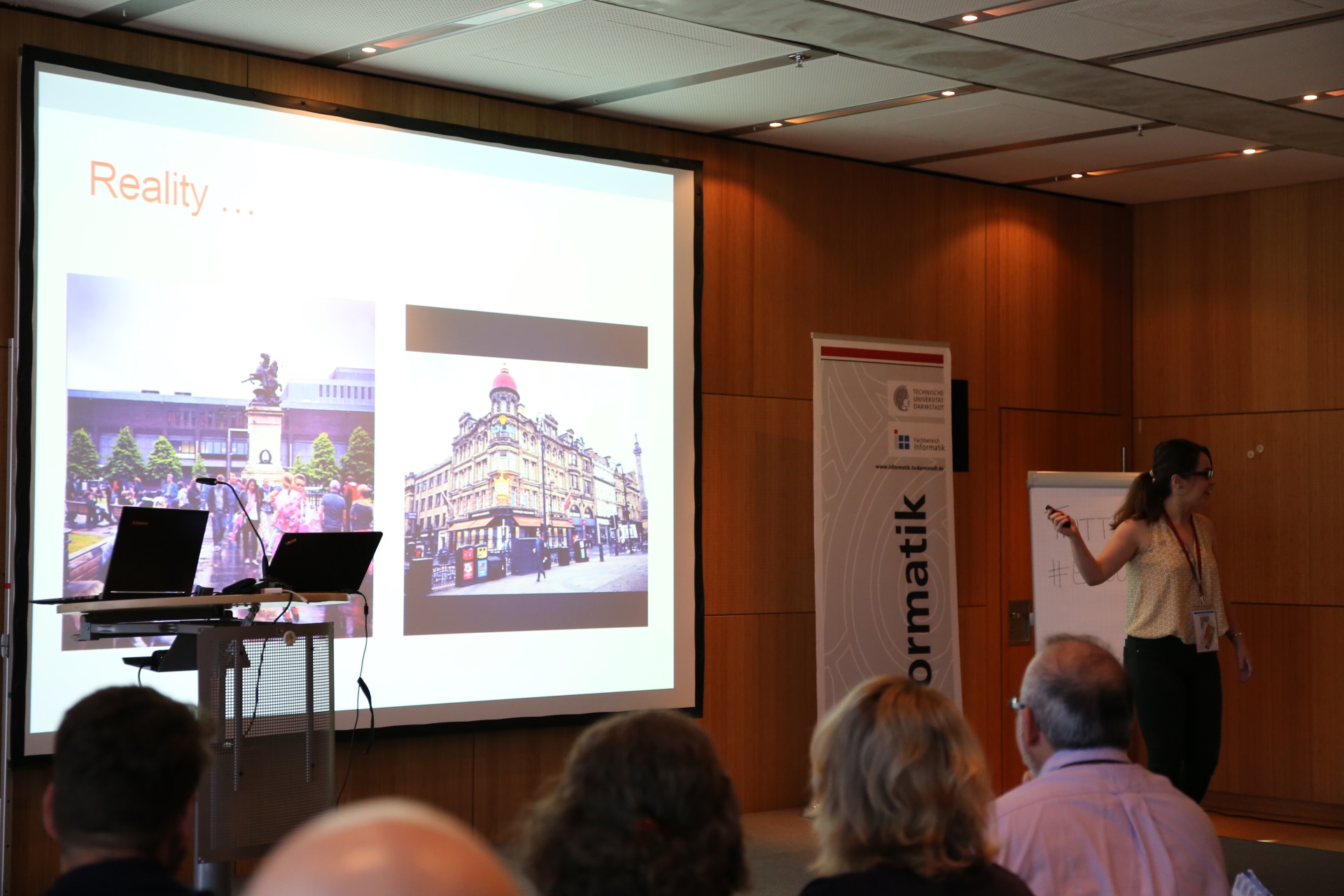 10:00-10:30
Exploring Psychological Need Fulfillment for Security and Privacy Actions on Smartphones
Lydia Kraus, Ina Wechsung and Sebastian Möller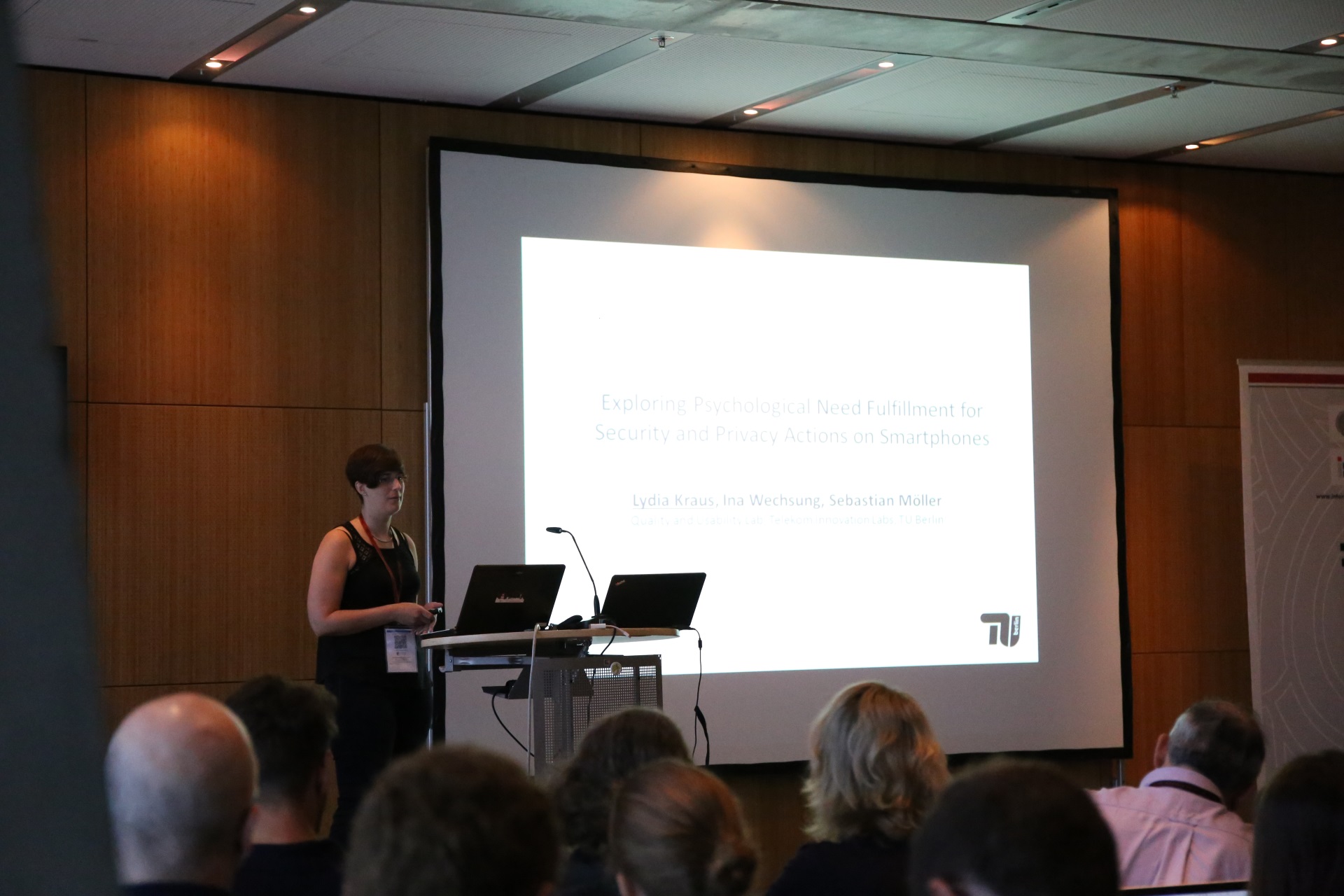 10:30-11:00
Coffee break
11:00-11:30
The usability canary in the security coal mine: A cognitive framework for evaluation and design of usable authentication solutions
Brian D. Glass, Graeme Jenkinson, Yuqi Liu, M. Angela Sasse, Frank Stajano and Max Spencer
Presentation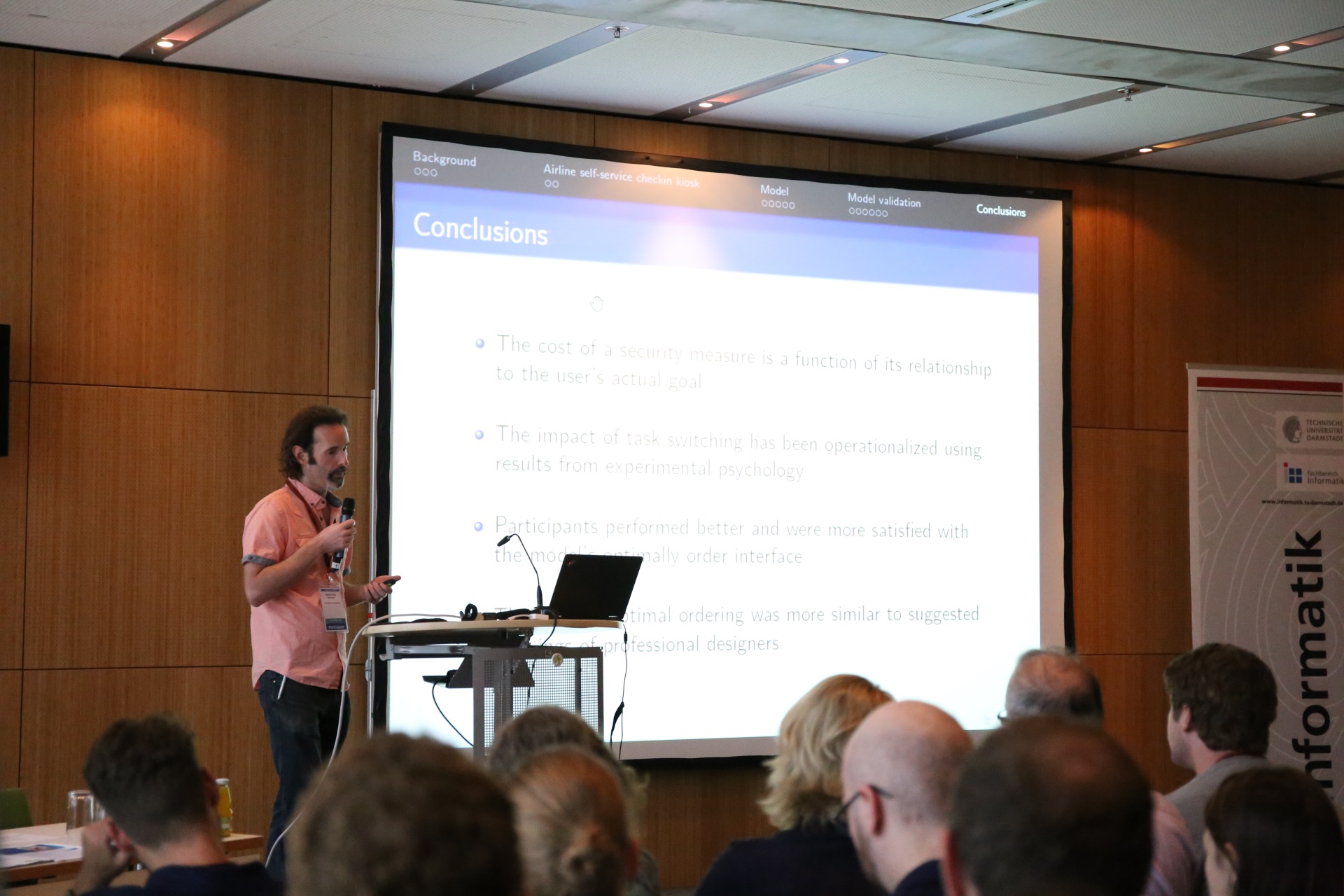 11:30-12:00
On User Choice for Android Unlock Patterns
Marte Loge, Markus Dürmuth and Lillian Rostad
Presentation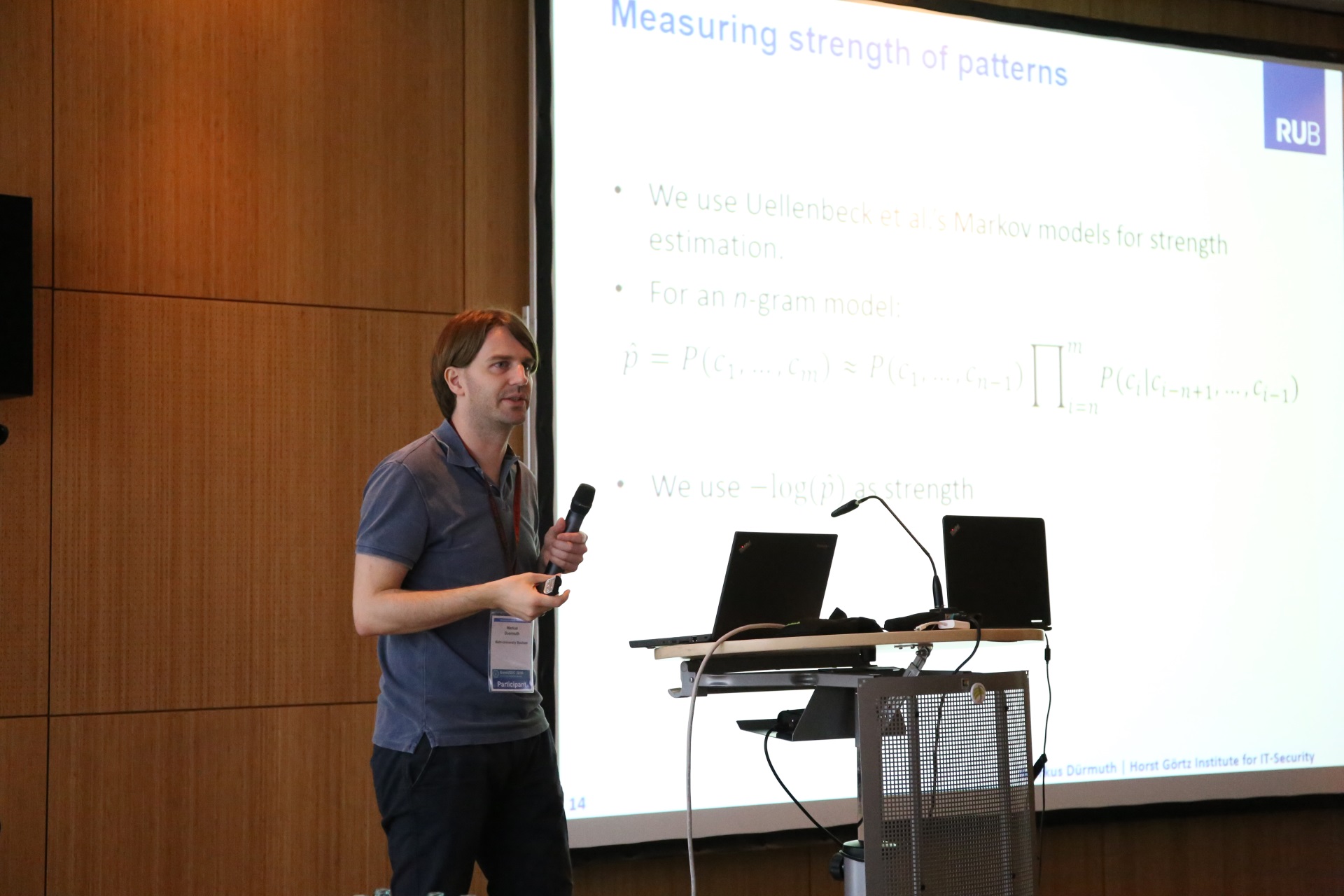 12:00-12:30
Why Do People Adopt, or Reject, Smartphone Password Managers?
Nora Alkaldi and Karen Renaud
Presentation
12:30-14:00
Lunch
14:00-14:45
Keynote: Cyber Security and what is really happening out there
Stuart Macdonald
14:45-15:15
"It Is a Topic That Confuses Me" – Privacy Perceptions in Usage of Location-Based Applications
Maija Poikela and Felix Kaiser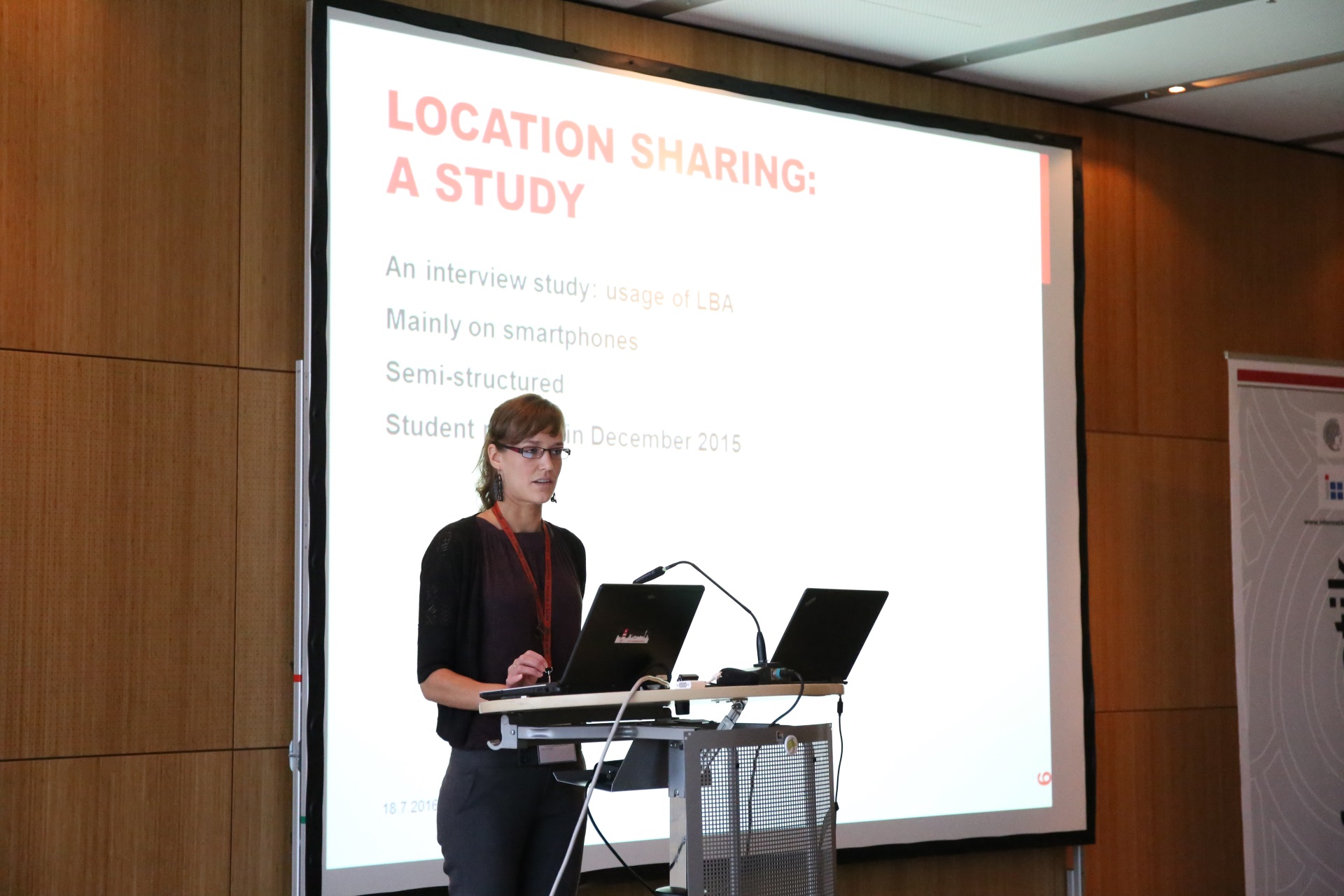 15:15-15:45
Users Protect Their Privacy If They Can: Determinants of Webcam Covering Behavior
Dominique Machuletz, Henrik Sendt, Stefan Laube and Rainer Böhme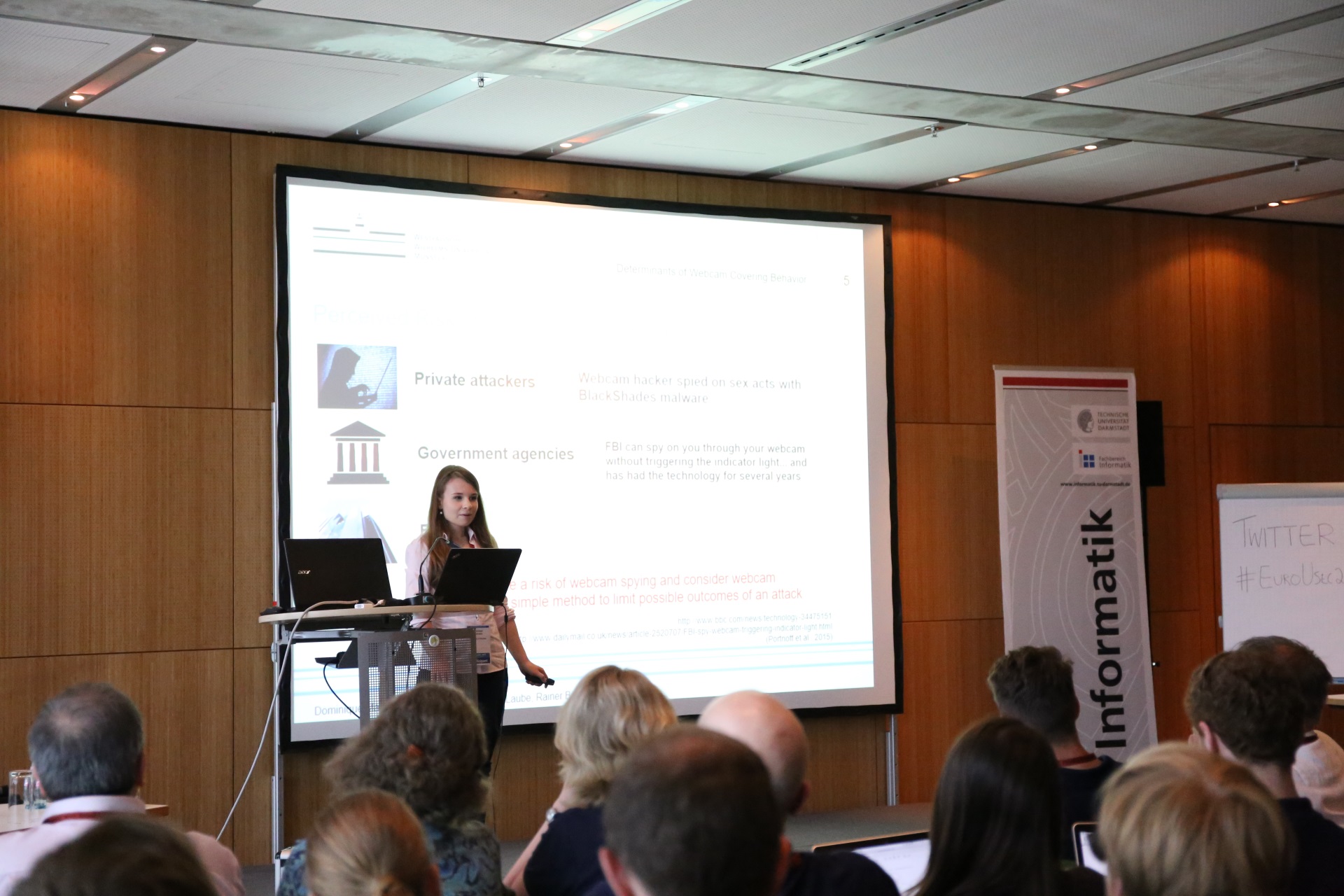 15:45-15:50
Group picture
15:50-16:00
Coffee break
16:00-16:20
When Signal hits the Fan: On the Usability and Security of State-of-the-Art Secure Mobile Messaging
Svenja Schröder, Markus Huber, David Wind and Christoph Rottermanner
Presentation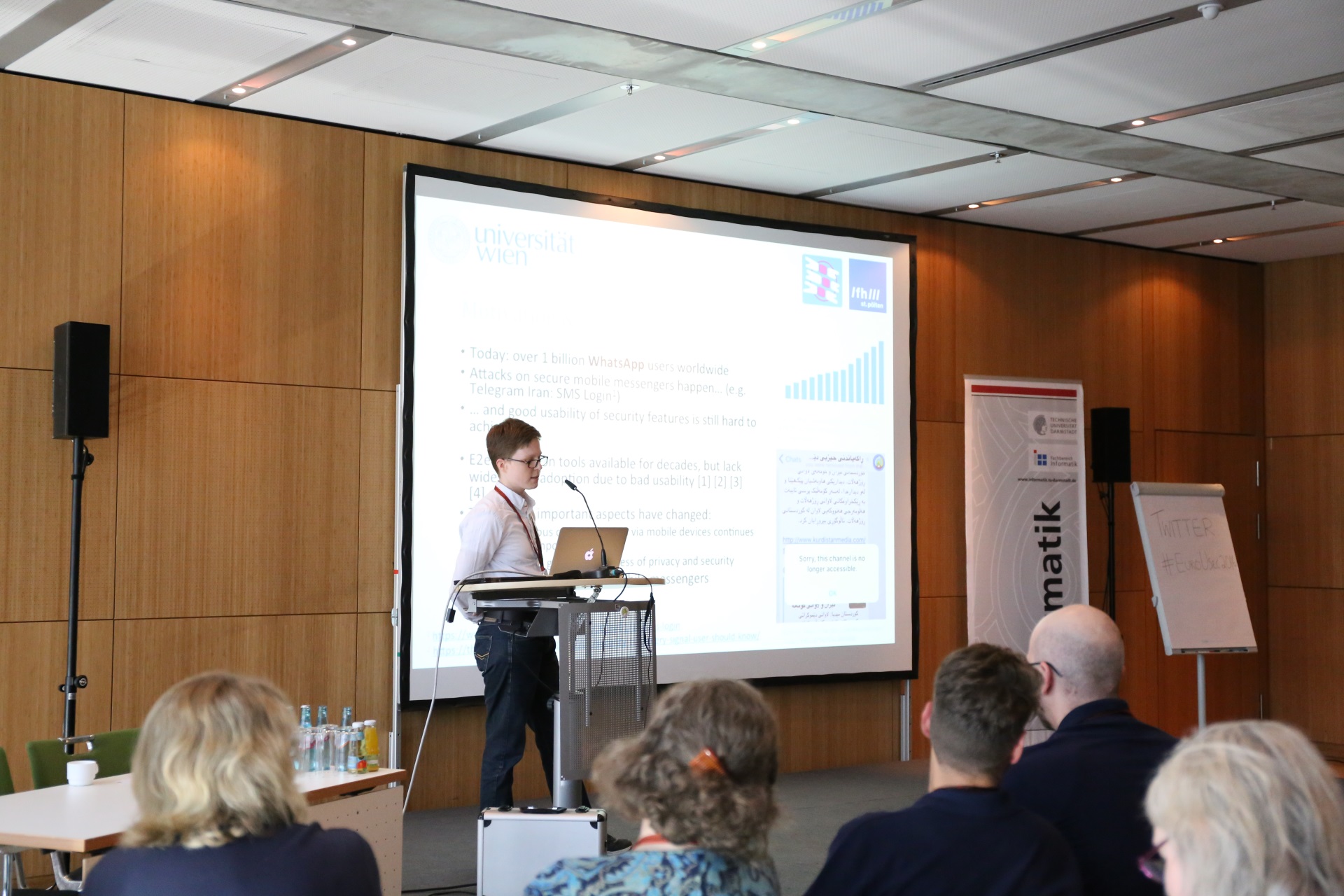 16:20-16:40
On the impact of warning interfaces for enabling the detection of Potentially Unwanted Applications
Vlasta Stavova, Vashek Matyas and Mike Just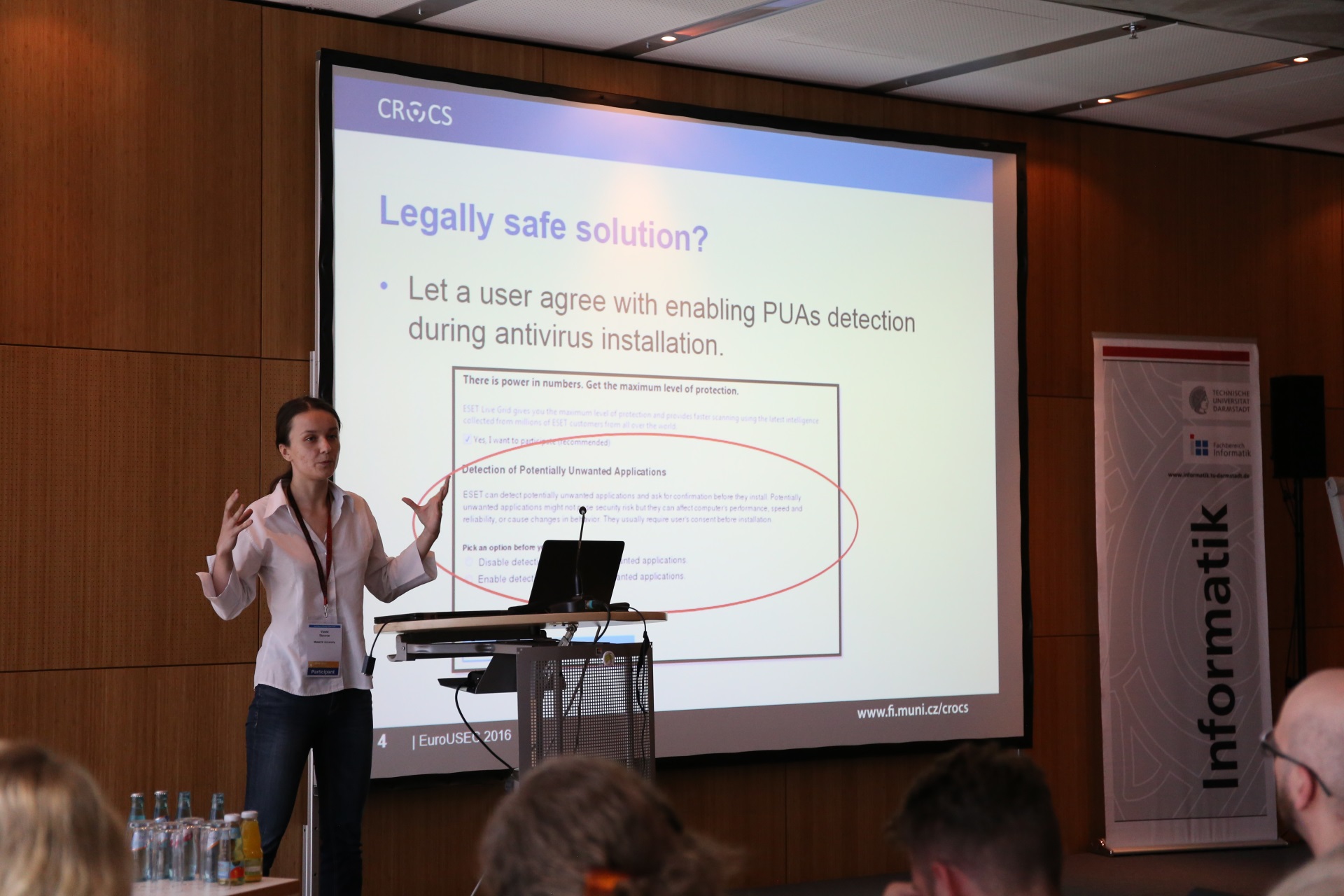 16:40-17:00
Influencing Self-Selected Passwords Through Suggestions and the Decoy Effect
Tobias Seitz, Emanuel von Zezschwitz, Stefanie Meitner and Heinrich Hussmann
Presentation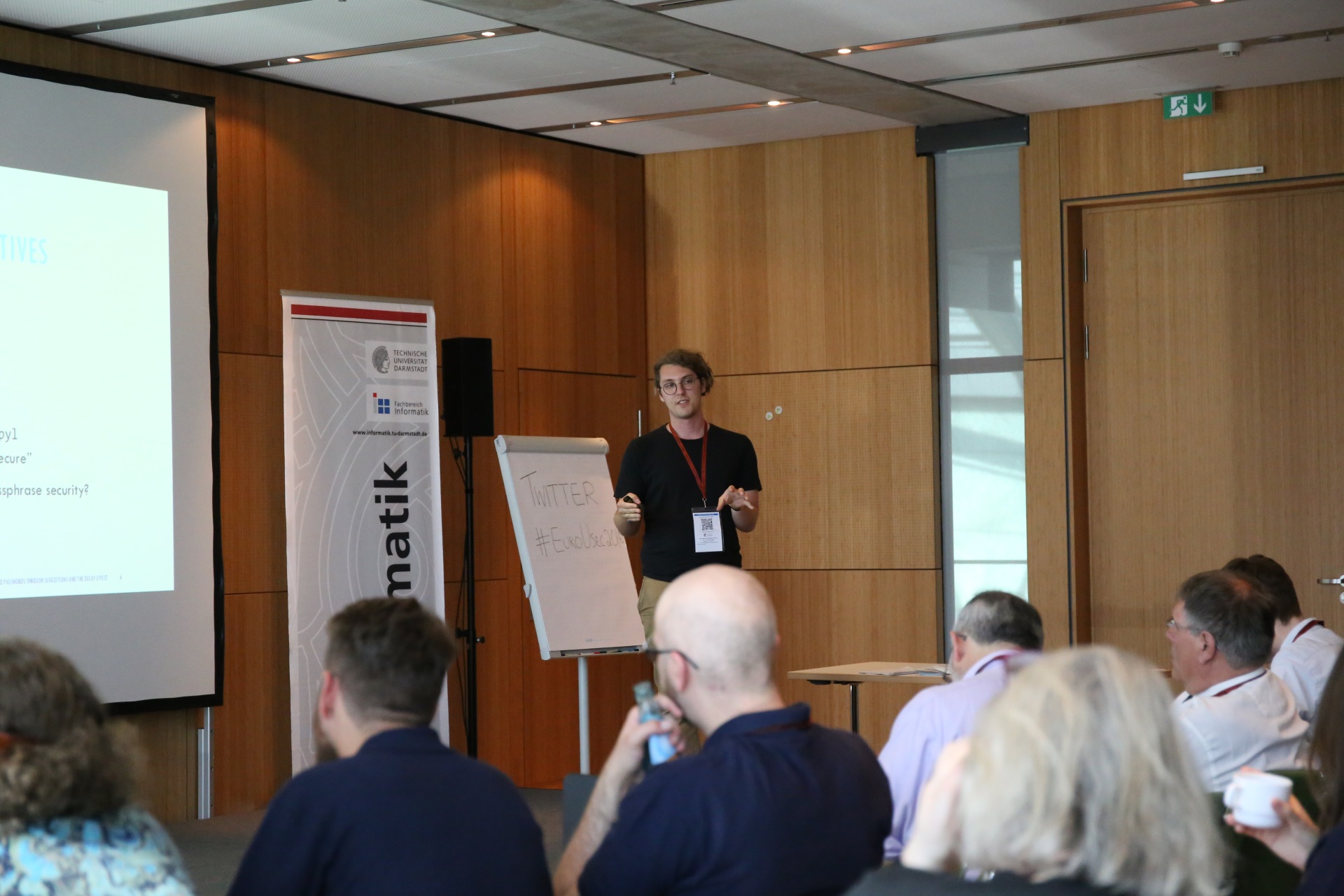 17:00-17:30
Discussion
19:00
Social event
Subsequent to the Workshop, at 7:00 h (p.m.), the EuroUSEC Community is invited to get together at the Bistro Moller, located at the Welcome Hotel Darmstadt, see
how to get there
. This social event gives the opportunity to follow-up on the EuroUSEC in a pleasant atmosphere, as an an enjoyable completion to the workshop. The Bistro offers drinks and meals à
la carte
.
Address:
Bistro Moller,Welcome Hotel Darmstadt, Karolinenplatz 4, 64289 Darmstadt
Keynote speakers